This practice studio is perfectly soundproof and offered at an affordable rate. It welcomes singers, small music bands and solo instrument players such as guitar, saxophone, trumpet, flute, violin, etc.
This is something hard to find: a place where singers are not disturbed and disturbs nobody! Amplification equipment is always available in this room.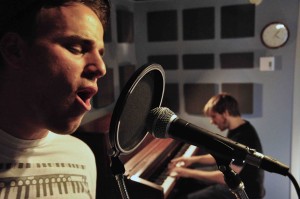 This studio is ideal for :
•singing practice amplified or not
•amplified or acoustic instruments rehearsals
•small band rehearsals without percussion
•singing lessons
•home-made recordings
Some caracteristics :
•Kimball upright piano
•150 square foot room size
•amplifier, microphone, CD player and iPod cable
•soundproofing
•air conditioning
•4 musicians maximum
***
RATES (1 or 2 musicians):
Regular: 12.50$/hour
10-hour package: 100$
Recurring booking: 9.50$/hour
Recurring booking 4h. or more: 8.50$/hour
***
-2$ per hour extra is asked for a third person/musician
-10-hour package is also good for room 407 and 408
-Taxes included in all rates.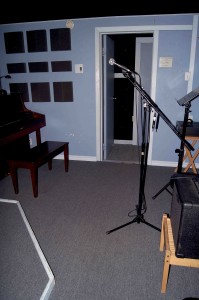 PRACTICE ROOMS PRICE TABLE  (not exhaustive)

STUDIO
DESCRIPTION
Regular
10 hour package
Reccuring booking
Rec. booking 4h/week
400 (groups)
large room, Yamaha U1 upright
17.50
140
14.00
xx
400
large room, Yamaha U1 upright
13.50
110
10.50
xx
401
Aeolian 5'9 grand piano
13.50
110
10.50
9.50
402
Bechstein 6'9 grand piano
14.50
120
11.50
10.50
404
amp, mic, upright piano
12.50
100
9.50
8.50
407
Baldwin upright piano
12.50
100
9.50
8.50
408
Yamaha upright piano
12.50
100
9.50
8.50

Taxes are include in the prices.      Studios 401 to 408: rates only apply for up to 2 musicians/persons
What's a 10-hour package, what's a recurring booking, how do I book? All the information here.